The following blog post was written by Tori Ward, account executive for Current Communications.
Excelling at client relations is perhaps the most valuable skill you can learn while working at a PR agency. –Nicole Messier
When working in agency PR, there is no doubt that client relations is extremely important. We all know that happy clients make for a happy agency. We often think that we foster positive client relationships by being open in our communications and meeting deadlines. While both of these can only help your relationship with your client, there is more involved in building a strong client relationship. So how exactly can you manage and enhance your client relationships? This article, as well as this blog post provide great starting points for building and maintaining client relationships. While the steps to building strong client relationships seem fairly simple, they can make all the difference between a positive and negative experience with a client.
Stewardship has become a trending practice for public relations professionals because it allows them to establish and maintain relationship-building efforts with stakeholders who should be included in everyday communication. – Amanda Brown
Stewardship is defined by Merriam-Webster as "the activity or job of protecting and being responsible for something." In public relations, stewardship often refers to the act of cultivating and protecting relationships. This could be relationships with clients, partners, journalists or key audiences. As you might imagine, stewardship has an important place in the world of PR, and it directly relates to fostering client relationships. Amanda Brown, former media services manager at PRBrandBuilder, wrote a blog explaining the four dimensions of stewardship: reciprocity, responsibility, reporting and relationship nurturing. If you include these four elements of stewardship into your interactions with clients, partners, journalists and key audiences, you will cultivate stronger and more trustworthy relationships.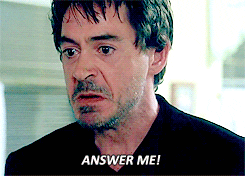 So where is Current Communications in their client relationship with Youth Oasis? To be quite honest, we're struggling to build a solid and open relationship with our client. While we try to set up weekly meetings and have open communication with our client in order to lay the groundwork for a strong relationship, we are making minimal progress. We understand that our client has a dynamic and chaotic work environment, and we truly wish to make their job a little easier by raising awareness for the organization. By doing so, we are confident that Youth Oasis would see an increase in donations, which would alleviate some of the pressure and stress that is on the leadership team of the organization.
Despite these challenges, we are committed to improving our relationship with our client and hope to have open communication reciprocated to our team in the near future. In terms of stewardship, we plan to further implement the already established stewardship program at Youth Oasis to help enhance the relationship with its key public.
While we are currently facing some challenges in our relationship with our client, we feel confident that we have learned the importance of client relationships and stewardship in PR through our service-learning course.
For more information on Youth Oasis, visit its website, Facebook or Twitter.
Make sure you subscribe to our blog for updates on the partnership between Youth Oasis and Current Communications. We wouldn't want you to miss out on anything that's insanely fun or incredibly exciting, such as a FAMILY FEST. Shhh….you didn't hear that from me.